HelloMobile - Acquisition and management of road damages and inventory data
One of the most important tasks of road authorities is to ensure road safety as laid down in the laws of the federal and state governments. This requires above all up-to-date information on the condition of the roadways and secondary areas, the civil engineering structures and road equipment. The necessary information on damage or deficiencies is usually gathered during road inspections and used for the planning of measures, in particular maintenance measures.
Mobile data collection via iPhone / iPad or Android
With the procedure developed by HELLER, events such as damage due to accidents, potholes and cracks can be efficiently recorded via app, assigned to the road network via GPS coordinate or manually and reported to the central server in real time. The catalog stored in the system can be adapted to the needs of the respective application. The mobile application was developed together with the road administration and has been successfully used in practice for several years.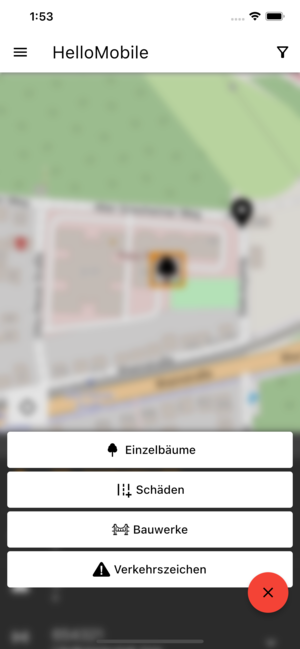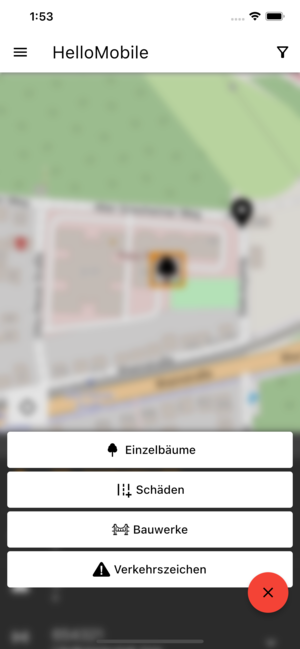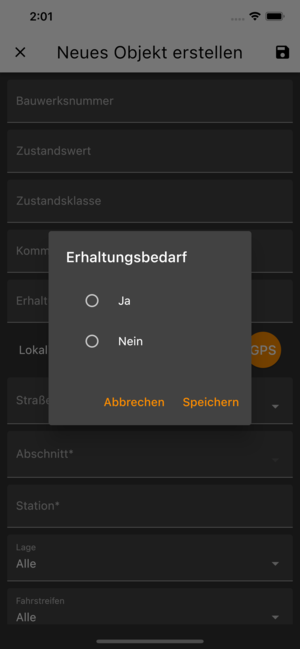 Using the collected data
The results of the data collection provided by the server can be displayed and managed in the OnKo information system either as a map or in form of a (to do) lists with the pictures taken on site. The recorded events can also be exported as profiles or Excel lists.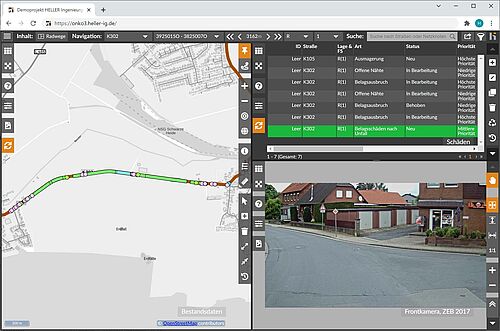 Advantages at a glance
Efficient recording of any events with the mobile app
Procedures were developed for practical use in cooperation with the construction administration
Adaptable to local requirements
The data is instantly available for further use after collection
We will be happy to advise you personally.