ZEN – Program for surveying the condition of secondary roads

While the condition of the main roads is increasingly being surveyed using the method of condition survey and assessment (ZEB) in accordance with ZTV-ZEB StB, less expensive, visually sensitive methods are often used for secondary roads with significantly lower traffic loads. However, this process usually requires a lot of personnel as well as suitable standards and tools.
The ZEN process developed by HELLER for local authorities allows the condition of secondary roads to be efficiently recorded and used for maintenance management. The procedure takes into account the latest status of the FGSV working papers for the maintenance of municipal roads.
Mobile data collection via iPad
This mobile application enables local damages to be efficiently recorded, assigned to the road network and be classified. The application can be carried out by several users at the same time. The catalog of damages stored in the system as well as the evaluation scheme can be adapted to local requirements. If desired, the damages can also be recorded two-dimensionally with the affected area and severity. The GPS receiver integrated in the system supports the user in locating the damage and navigating through the road network. The handling of the system is very intuitive. Damage, for example, is assigned by drag'n'drop. All forms of damage are represented as pictograms. The entries are loaded onto the ZEN server during the data collection and are available there for planning maintenance measures.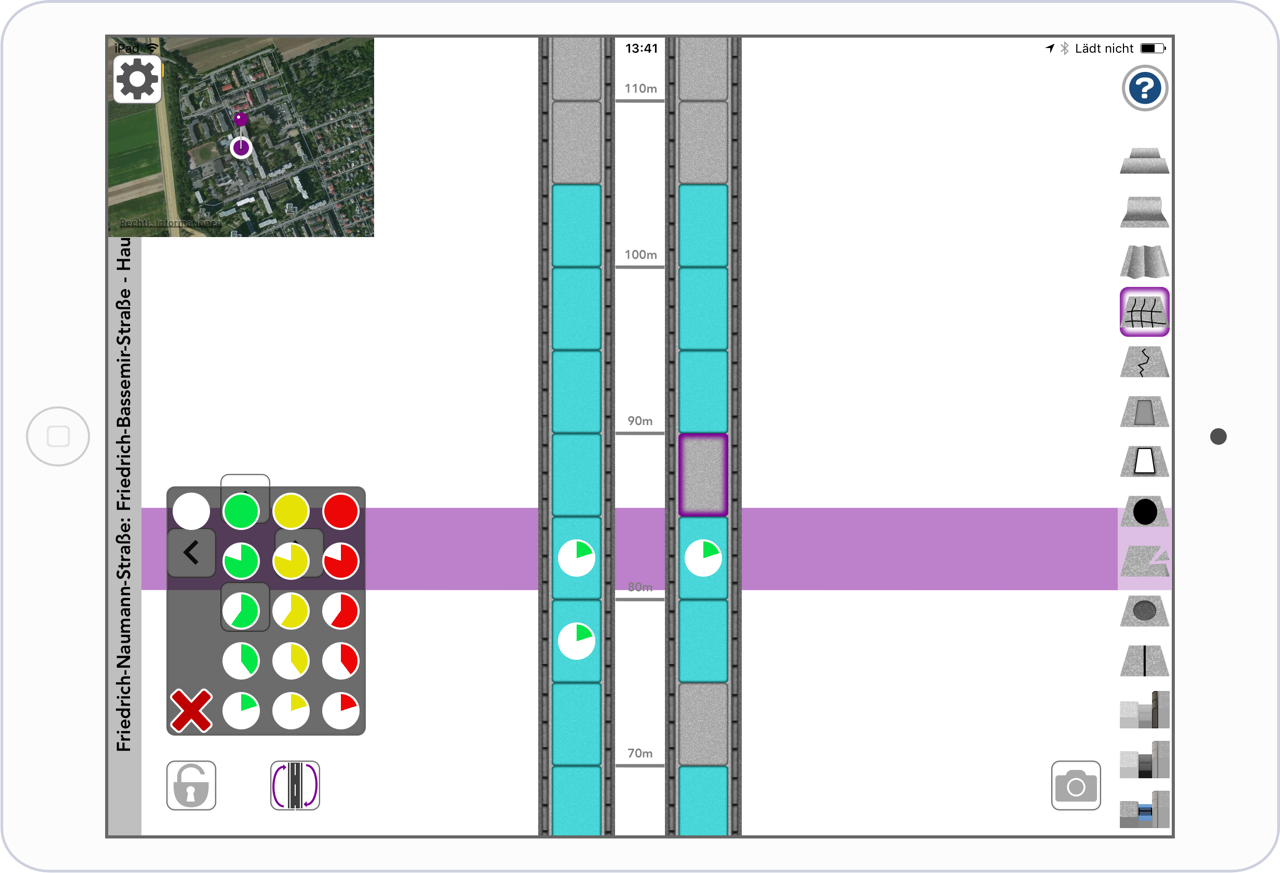 Using the collected data in the web client
The evaluation and assessment of the collected condition data is carried out automatically on the ZEN server. The evaluation procedures are adaptable to the needs of the respective application.
A modern web client is available for users to access the results. This allows the condition data to be visualized either as a map or section by section as a road profile. Furthermore, the results can be displayed and used in the information system OnKo3 or in the geoinformation system of the administration.
Advantages at a glance
Whether alone or in a team: efficient surveying of roads and paths
The procedure takes into account the latest standards of the Road and Transportation Research Association (FGSV)
Adaptable to local requirements
The data is instantly available for further use in maintenance management after collection
We will be happy to advise you personally.