Aufbaueditor - Software for the collection and quality assurance of construction data

Road infrastructure is one of the largest investments of our society, accounting for around 40 percent of fixed assets. The systematic maintenance of these assets is an important task. It requires tools and procedures with which the inventory information can be collected and updated after construction work has been carried out.
With the editor developed by HELLER for the federal and state governments, it is possible to visually display and edit the information on road construction layers. On the basis of these data and taking into account further information, e.g. condition and traffic data, suitable and economically sensible maintenance measures are planned. In addition, the construction data are also used for the allocation of resources for maintenance and new construction.
The quality and completeness of these data therefore have a decisive effect on the quality of the decisions made by road authorities in the field of road maintenance.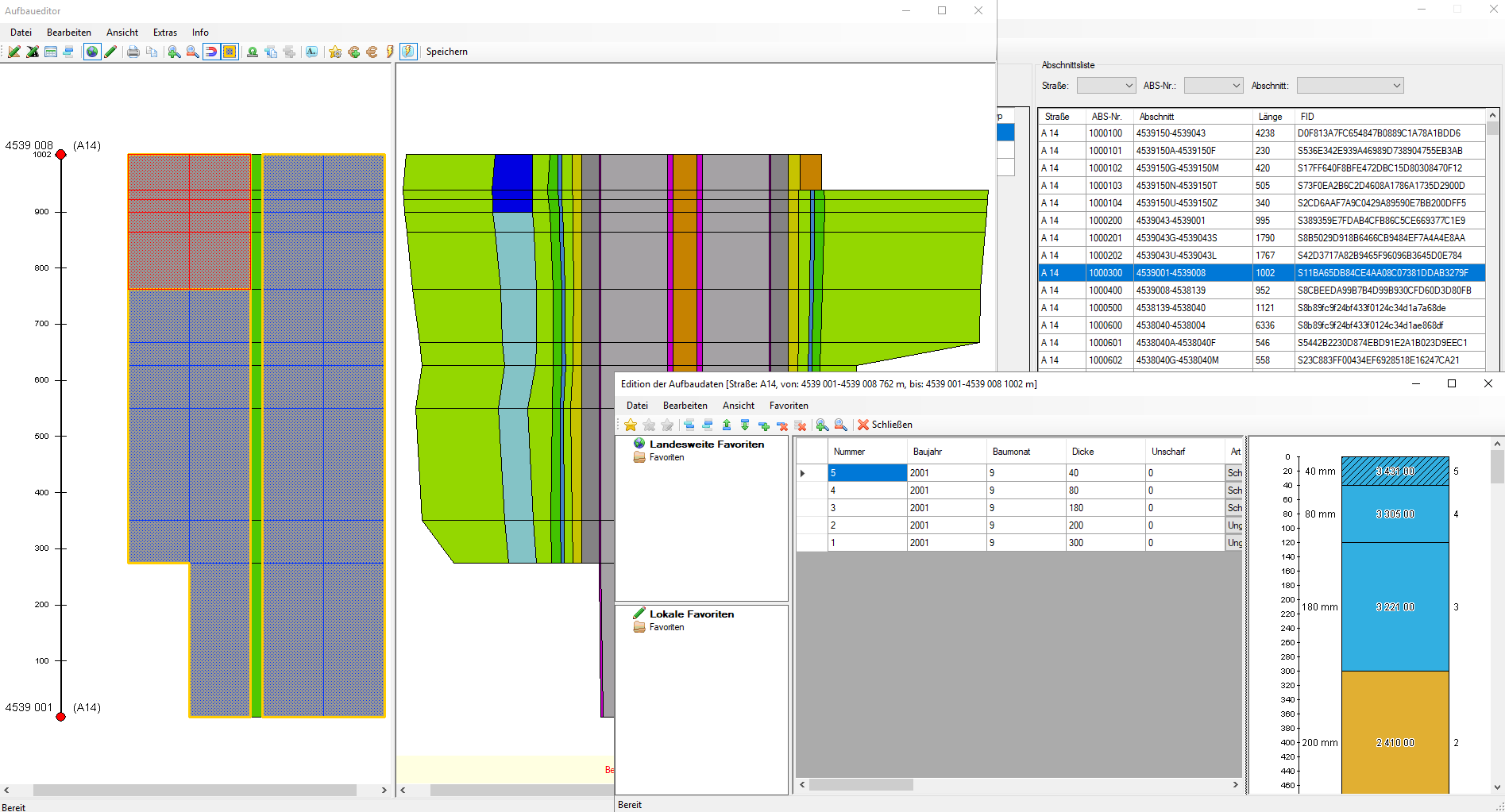 Advantages at a glance
Simple and fast editing of construction data using graphical editors and visualizations
Export and import steps are omitted due to the direct connection to the road database (e.g. TT-SIB®, NWSIB, SIB-Hessen)
Analysis function for the quality assurance of construction data (e.g. data gaps and errors)
Data output for maintenance planning (generation of transverse and longitudinal profiles)
Aufbaueditor has been successfully used in practice for over ten years.
We will be happy to provide you with further information.