Building Information Modeling (BIM)
Building Information Modelling (ISO 19 650) is an important component of asset management (ISO 55 000).
BIM is intended to help an organization to efficiently collect and update the various data and to use it in decision making at the strategic level or in planning at the operational level.
BIM is about the systematic coordination of data management processes within an organization or the exchange of data with the actors involved.
In the road sector, the multidisciplinary storage and use of data has already been common practice for more than 30 years with the introduction of road information banks (SIB). With the Object Catalogue for Road and Traffic Systems (OKSTRA), there is also a comprehensive standard in Germany, which covers all areas from road design and as-built documentation to the collection of traffic data.
The use of BIM methods is becoming increasingly important and will be a mandatory part of all major road construction projects in Germany from 2021.
BIM Road
Experience from the road sector shows that the storage of all kinds of data in a high-resolution, possibly in 3D, as is currently customary in building construction, is not suitable for an efficient management of roads. The future maintenance of the data will lead to an effort that can hardly be feasible.
In contrast, HELLER management systems focus on practical application. For example, unlike the map- or 3D-based GIS methods typically used in BIM applications, the interactive road profiles from HELLER allow any amount of information to be synchronized and displayed with reference to the classification system. It does not matter whether it is inventory, condition or project data with time reference or costs. This makes HELLER's BIM processes an ideal basis for all planning tasks in which several decision criteria have to be taken into account.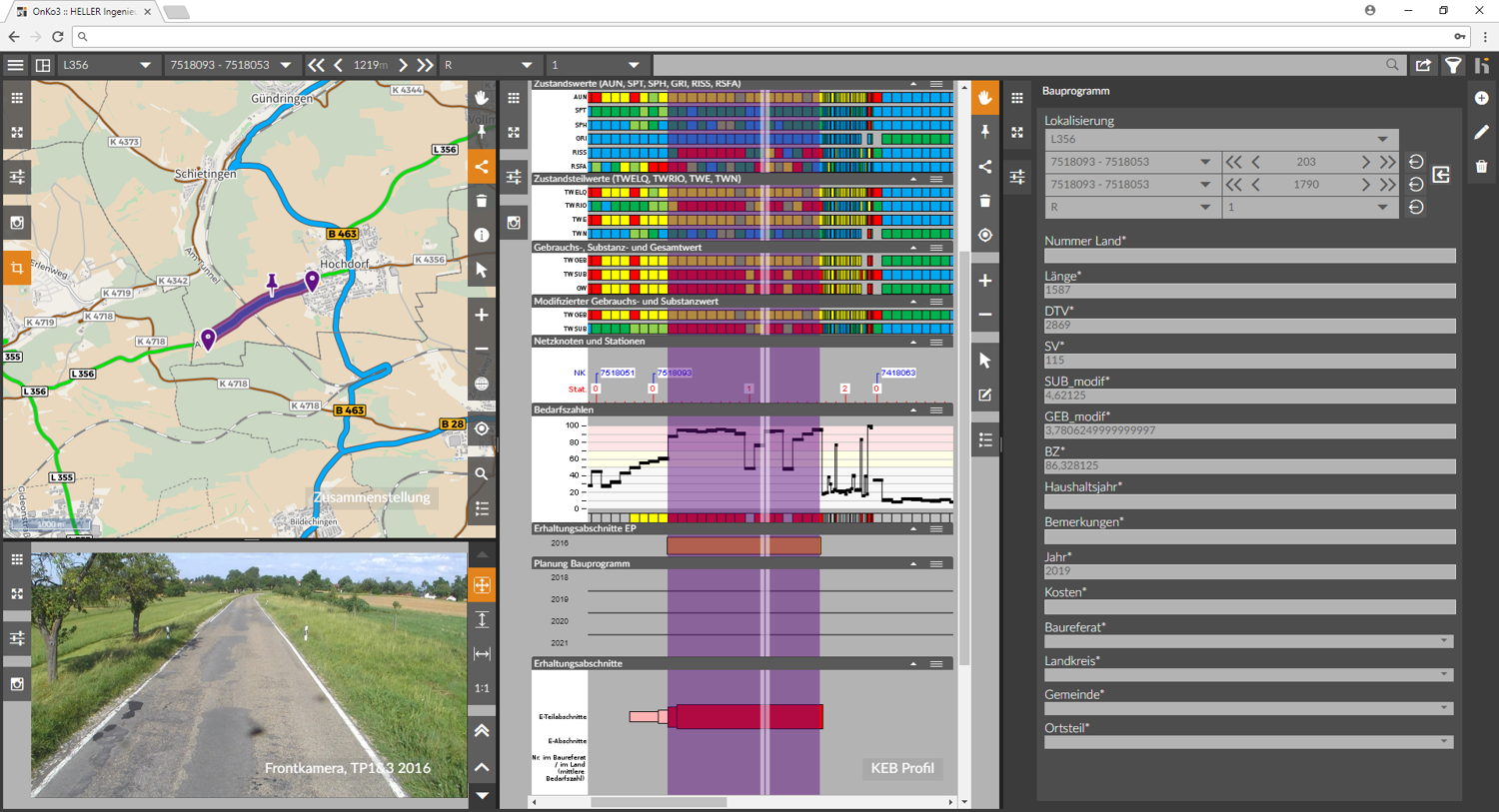 Advantages at a glance
Common Data Environment (CDE)
Interdisciplinary use of data
Improved communication
Greater reliability in planning
Easier controlling
Cost and schedule stability
Higher efficiency and quality
We will be happy to advise you in detail and present the BIM application to you with practical examples.