HELLER to present condition survey of bike lanes and Building Information Modeling (BIM) basics at NWSIB Days 2021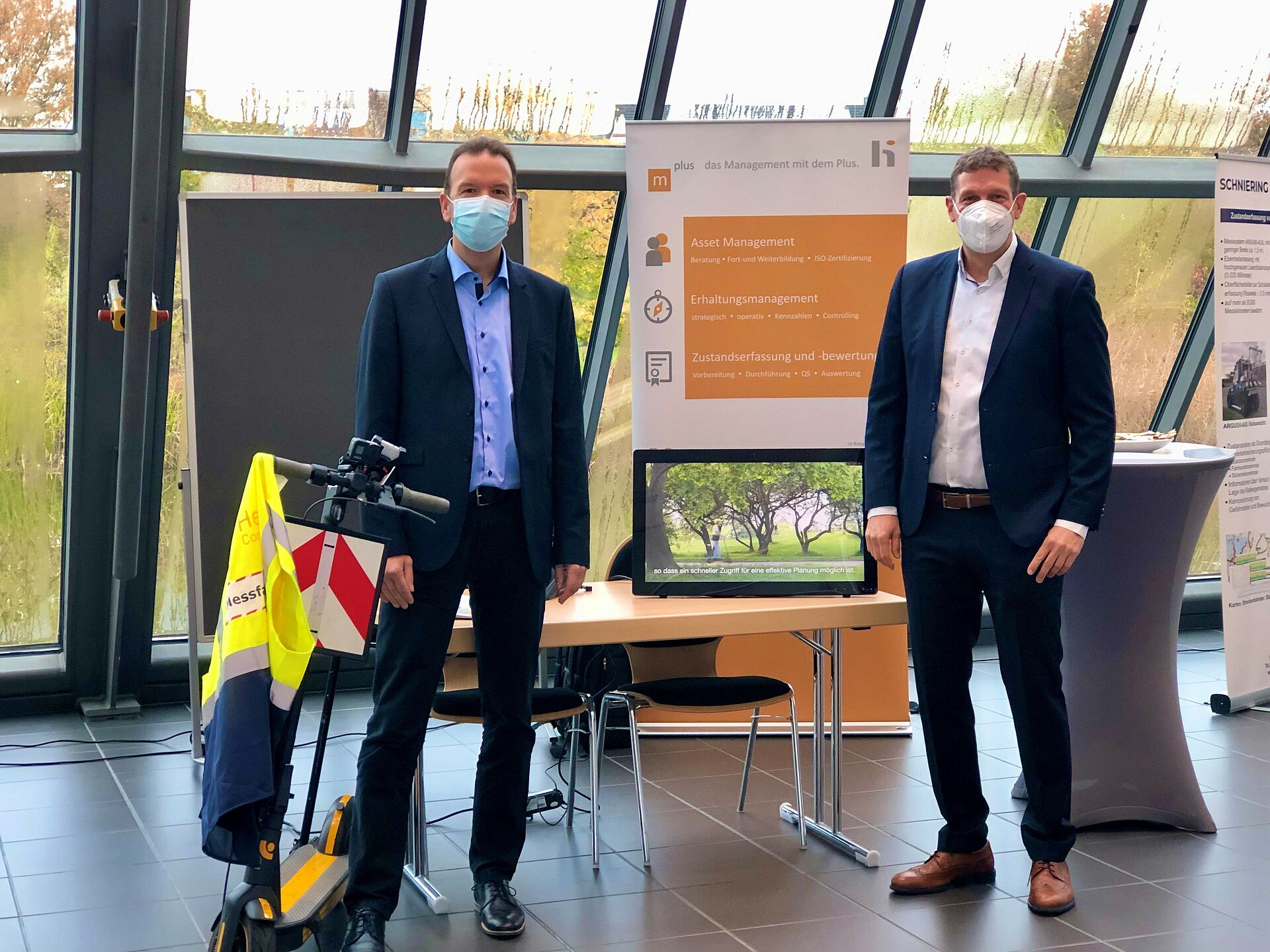 Henning Balck presented the results and procedures of the pavement condition assessment of the 7,200 roadside cycle paths in North Rhine-Westphalia to the 160 interested participants. In addition, he presented new approaches for modeling the bikeway network. The digital network models are of elementary importance for referencing the inventory and condition data and currently there are no nationwide standards for this.
In his presentation, Dr. Slawomir Heller discussed the clichés and misunderstandings about Building Information Modeling (BIM). Currently, it is often assumed that BIM is a pure three- or multi-dimensional model for the design and construction of infrastructure. However, following the description of the ISO standards, the BIM is much more. Dr. HELLER was able to impressively demonstrate to the interested audience that BIM should in particular also take into account the perspective of the owner of the infrastructure and that the operational phase and the handover of data from the provision phase (design and construction) are of central importance.
In the accompanying technical exhibition, HELLER presented the new ASPEN system for the condition recording of pavements and cycle paths. The technology has already been used to successfully assess 1,250 km of sidewalks in German municipalities.